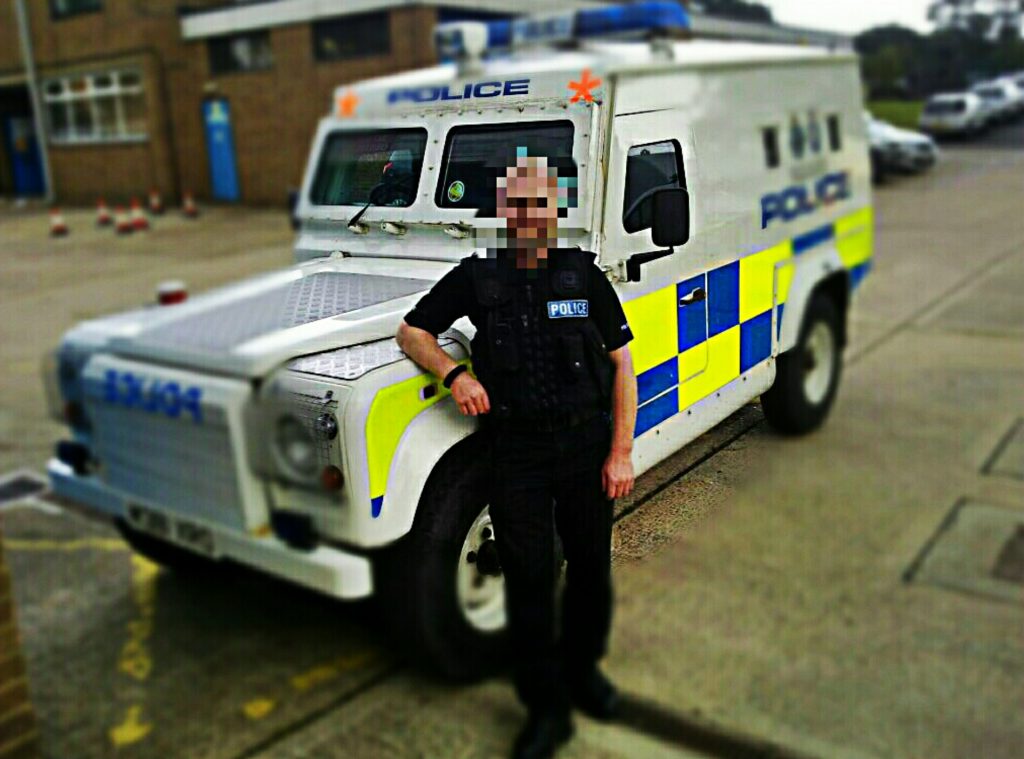 The Progressive Restraint Escape System™ (PRE-System™) was developed in 2014 by a former British Police Officer and subject matter expert for governmental, diplomatic, law enforcement, intelligence and special operations personnel that are prone to abduction, kidnap, restraint and detention, during conditions of armed conflict, civil unrest or operations other than war.

We currently offer 3 courses that can be delivered anywhere, worldwide by our Mobile Training Team:
Fast Track Counter Custody Course (FT-C3)
This course is for students that have an imminent deployment or other time constraints.  Duration:  8+ hours.
International Restraint Escape Training Course (IRETC)
This course includes enhanced training exercises and additional material to develop individual students that are high risk 'prone-to-capture'. Duration:  18 to 24+ hours.
International Restraint Escape Training Course 'Train-the-Trainer' (IRETC+T3)
This program has been developed for specialist training schools and instructors. Students that complete this course will be authorised for 2 years to teach the Progressive Restraint Escape System™. Duration: 18 to 24+ hours.
Who is the training for?
We only train verified military, law enforcement and government agencies.
We don't run open seminars or provide training for the general public or unverified persons.
We recommend our training for anyone that would be considered prone to capture for reasons that may include occupation, activity, location etc.
We also recommend our training for anyone that uses handcuffs and other restraints to understand how they can be defeated and how special measures can be deployed to counter escape from restraints.
We only require one point of contact and do not require the details of any students, units etc.
All services are offered in strict confidence.
Always have an escape plan…
The PRE-System™ has been adopted by various select units from police, military, government agencies and specialist training schools worldwide and for good reason…
No other course, commercial, law enforcement, security or military provide this level of technical and tactical training for counter custody and restraint escape. Law Enforcement Agencies that have completed our courses have subsequently changed their SOPs and added special measures for dealing with prisoners/detained persons.
On completion of our advanced training students will have gained a deeper level of expertise, knowledge, skills and understanding to deal with improvised restraints, manufactured restraints, transport and imprisonment methods used worldwide.
During our courses we will take you through the various stages of captivity:
Initial Point of Capture
Transportation
Holding Area
Processing
Relocation
Captivity (long-term)
During each stage you will learn how to exploit weaknesses in the application, type of restraint and method of confinement.
Some methods will require 'fast track' dynamic escape methods for escaping during transportation and others will be slow and methodical to avoid detection and allow for the development of an escape plan during your captivity.
You will also be deprived of or cease to have or retain your manufactured escape tools and this is when your skills, knowledge and understanding will be fully utilised to deal with the restraints and confinement.
PROGRESSIVE RESTRAINT ESCAPE SYSTEM™

Developed to give you the best possible chance of escape should it become necessary if conditions deteriorate to the point that the risks associated with escape are less than the risks of remaining captive or an opportunity for escape presents itself…
Dealing with the shock of capture!
Passive information collection.
Non-destructive escape for improvised restraints without tools .
Non-destructive escape for manufactured restraints without tools.
Non-destructive escape for improvised restraints with made, used, and adapted materials.
Non-destructive escape for improvised restraints with advanced tools.
Non-destructive restraint escape for manufactured restraints with advanced tools.
Dynamic fast track escape from restraints
Deceptive fast track escape from restraints
Problem solving
Counter escape measures
Restraint combinations
Vehicle preparation
Escape from vehicles
Escape from locked rooms
Advanced prisoner handling techniques
In addition to training materials and tools all students will receive a copy of our 4TAC5 Counter Kidnap & Hostage Survival Handbook and a complete OscarDelta SPD Fast Track Counter Custody Kit 4.0.
For an outline of the Progressive Restraint Escape System™ visit the /login for the pdf document download.
Always have an escape plan…
---
© 2019 4TAC5.COM
<back