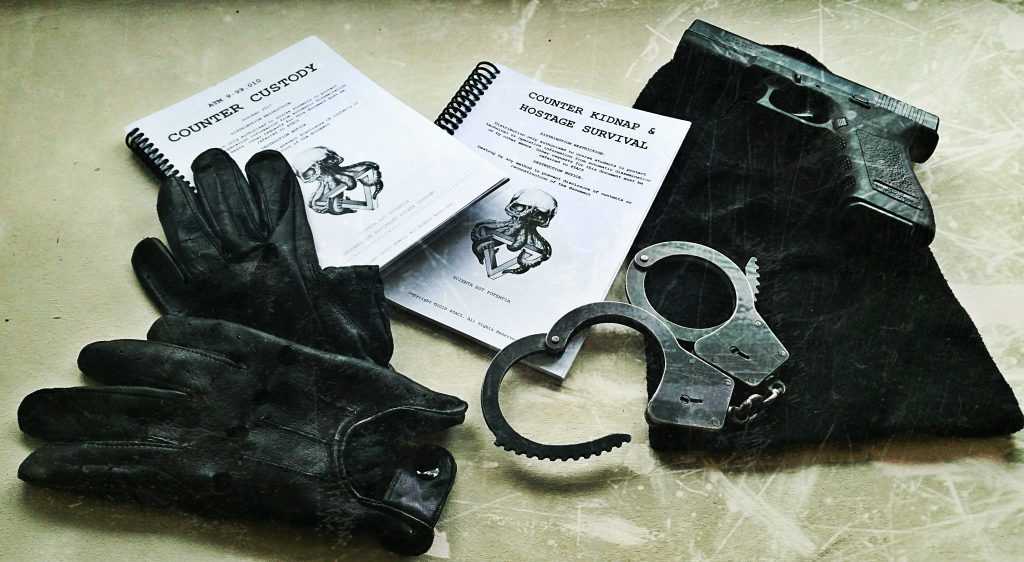 Developed by a former police officer for select units our advanced training service delivers decades of knowledge, skills and understanding for dealing with the shock of capture and deploying counter custody measures to expedite the plan and execution of an effective escape from captivity.
Our courses are available to governmental, diplomatic, law enforcement, intelligence and special operations personnel that are prone to abduction, kidnap, restraint and detention, during conditions of armed conflict, civil unrest or operations other than war.
This training is part of our Progressive Restraint Escape System™ delivered worldwide by our in-house 4TAC5  Mobile Training Team and Certified Instructors.
We may also consider applicants from established private and commercial training schools that provide services for the above.
Complete our contact form with your official/business e-mail address to receive full acces for further information via a /login password.

Please include your private e-mail address as some government e-mail systems may block incoming/reply messages.
© 2017 4TAC5.COM
<back