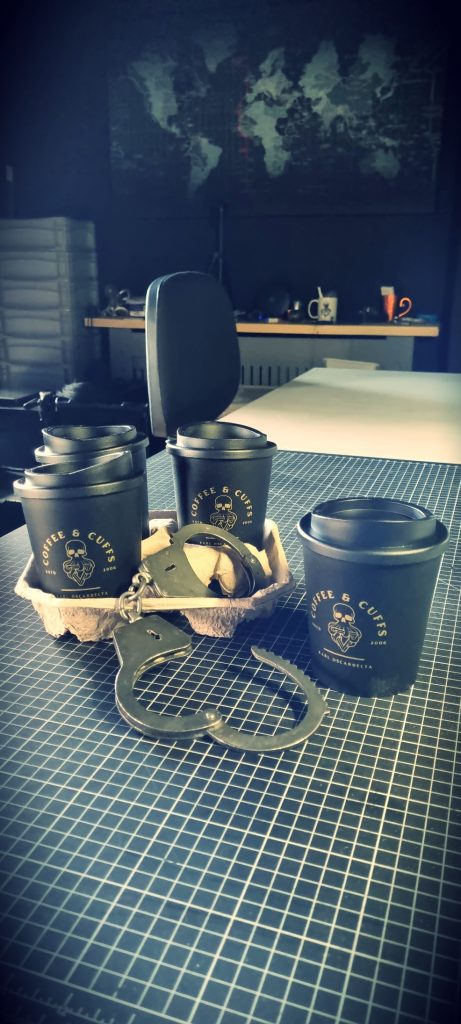 Welcome to Coffee & Cuffs with Karl OscarDelta.
Coffee & Cuffs is an informal introduction to our advanced training and consultancy services.
Hosted at 4TAC5 HQ you will have the opportunity to access a selection of handcuffs, escape tools and other special products.
So, if you have already completed one of our courses you can refresh your knowledge, skills and understanding.
If you are considering a course this is an excellent opportunity to discuss your requirements.
All services are provided in strict confidence.
Complete the form to arrange your visit:
© 2015- 2022 4TAC5.COM