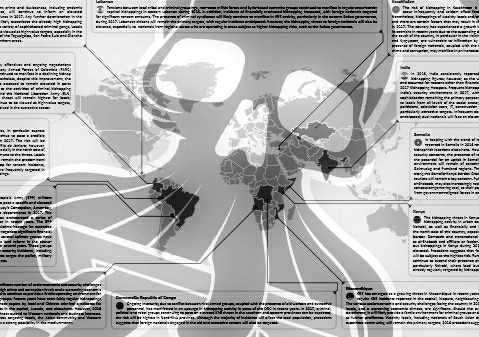 Our Mobile Training Team (MTT) and Certified Instructors deliver courses at your location and training facilities worldwide. We also have Training Hosts that facilitate our course – click here to find a hosted course with open enrollment.
Our courses are available to governmental, diplomatic, law enforcement, intelligence and special operations personnel that are prone to abduction, kidnap, restraint and detention, during conditions of armed conflict, civil unrest or operations other than war.
We may also consider applicants from established private and commercial training schools that provide services for the above.
All courses deliver our Progressive Restraint Escape System™
---
FT-C3: FAST TRACK COUNTER CUSTODY COURSE
This is a 1 day course for those who have an imminent deployment pending or other time constraints.
---
IRETC: INTERNATIONAL RESTRAINT ESCAPE TRAINING COURSE

This is a 3 day 'train-the-trainer' course recommended for select units and specialist training schools  –  if required the course can be delivered over 2 days with a slightly longer training day.
Students that successfully meet or requirements will be designated '4TAC5 Certified Instructor' and will be authorised to teach the Progressive Restraint Escape System™ with a certification valid for 2 years.
Certified Instructors can also host our courses and assist with our Mobile Training Team to allow for larger groups to be trained.
---
CI-R:  CERTIFIED INSTRUCTOR RECERTIFICATION

This is 1 day 'train-the-trainer' course for recertification that must be completed before the expiration of the IRETC certificate .
Instructors that have already completed the IRETC prior to the offer of '4TAC5 Certified Instructor' can qualify by completing the 4TAC5 CI-RECERT provided their training course was completed after April 2016.
---
We are now taking bookings for 2018…
Booking is simple:
Provide your contact details (official email address for verification)
Select a course (FT-C3, IRETC, CI-RECERT)
Provide number of students/delegates
Location
Nearest International airport
Provide dates required (dd/mm/yyyy)
Complete the booking form below and we will send you a no obligation quote.
We will send a confirmation within 24hrs from services@4tac5.com to confirm that your booking form has been received.
---
© 2017 4TAC5.COM
<back